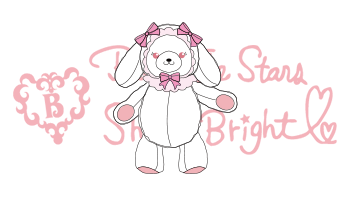 いつもBABY, THE STARS SHINE BRIGHT/ALICE and the PIRATESをご愛顧いただき、誠にありがとうございます。
2021年10月16日(土)21時~2021年10月18日(月)8時 の間、
弊社オフィシャルホームページはメンテナンスのため一時休止させていただきます。
ご不便をお掛けいたしますが、何卒ご了承くださいませ。
※状況により上記日時は前後する場合がございます。
なお、通信販売ページは上記メンテナンスに関わらずこちら(https://babyssb.shop/)よりご利用いただけます。

Thank you for your continuous support for BABY, THE STARS SHINE BRIGHT/ALICE and the PIRATES.
From 9PM on October 16th(Sat.) to 8AM on October 18th(Mon.),
our official website is temporary closing due to a maintenance.
We apologize for any inconvenient caused and would like to thank you for your patience.
※The schedule might change without notice depending on the situation.
Regardless the maintenance, our Online Store(https://babyssb.shop/) is still working.